If you've hurt your back at work, you may be due Workers' Compensation to help you recover. Reach out to a back injury lawyer in Virginia if you're concerned about getting the benefits you're due.
When your back is hurt, it can make it impossible to do anything else. But resting at home means you're unable to earn the income you need to survive. That puts a strain on you and your family. You need Workers' Comp, and Pathfinder Injury Law can help you get it.
When a back injury caused by a work accident affects your job, reach out to a Virginia back injury lawyer. We have the tools you need to seek Workers' Comp benefits, so you can focus on recovery without added financial strain.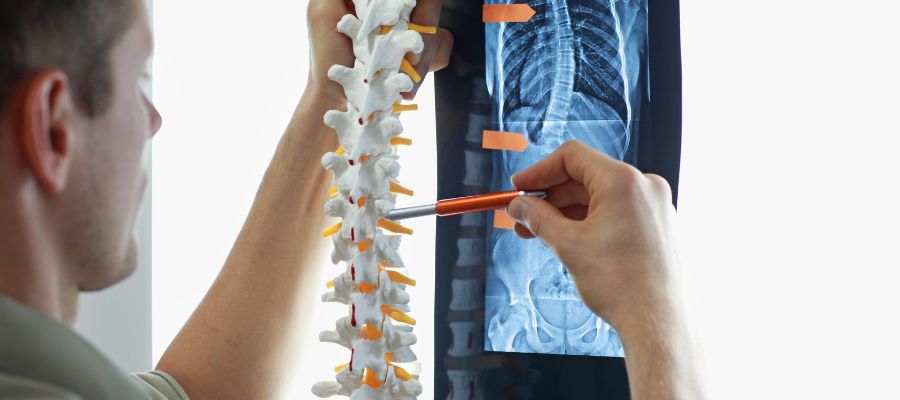 Workers' Comp Benefits After a Back Injury
After your Virginia back injury, work may become difficult or impossible, especially if you've not had time to heal. Thankfully, that's why Workers' Comp benefits exist. These benefits should cover your financial needs after a serious work accident.
Your back injury can make it difficult to recover because it can affect your ability to move and work comfortably. For example, if your job involves lifting heavy objects, you may be unable to do your job because of your back injury. Workers' Comp benefits help cover your related costs and lost wages while you recover. They also offer benefits to workers who die after a work accident.
Below are some Workers' Comp benefits you may be eligible for as a Virginia worker:
Medical care
Partial disability benefits if you're able to return to work
Total disability benefits if you're unable to work
Compensation for permanent damage or loss of use in an arm, leg, eye, or ear, or for severe disfigurement or scarring
Learn how we can help

you

with your work related back injury case.
Appealing a Workers' Comp Denial in Virginia
Your Virginia work compensation claim has been denied—now what? You have some chances to get your claim appealed and seek the Workers' Comp benefits you're due. But that's not easy to do alone. You may need a lawyer's help to prepare for your hearing and get your claim appealed.
First, you'll need to gather evidence for your claim. Your denial letter should include the reason your claim was denied. Your lawyer can seek evidence based on the reason you were denied compensation. For example, if the insurance company claims you don't have enough medical evidence for your claim, your Workers' Comp lawyer in Virginia can help you schedule further testing for proof.
Once you have the evidence you need, your lawyer can set up a hearing for your claim. They'll present evidence in your case and seek the Workers' Comp benefits you're due.
Virginia Back Injury FAQ
Talk to a Back Injury Lawyer in Virginia
A back injury can make it impossible to work, leaving you without the income you usually rely on. Worse, your employer's insurance company may be doing what they can to avoid paying for your injuries. Here's the good news: a lawyer can make all the difference in your claim.
If you hurt your back in a serious work accident, reach out to Pathfinder Injury Law. Your Virginia back injury lawyer can guide you through the claims process, starting with a free consultation. Reach out by calling 804-505-0633 or by filling out the following online contact form.