Hurt in a Virginia construction accident? You may have grounds to get Workers' Comp benefits, so don't hesitate—get on the road to recovery with a Workers' comp lawyer.
Construction sites can be a dangerous place to work, but you know what to expect when you're there. You may have been as careful as possible, too, until the accident happened. Now, you're hurt, and to top it off, your family is suffering for it. You may have been the breadwinner of the household, and now, you may be unable to take care of yourself and those you love without help.
At Pathfinder Law, we know how difficult your recovery from a construction accident can be. That's why you may need help from a Virginia construction accident lawyer. We've got the tools you need to get the funds you need now, while you're hurt and unable to work. You need help getting back on your feet and on the right path, and we're here to guide you through it.
Your Virginia Construction Accident Benefits
Your Virginia construction accident can leave you with more than a serious injury. That injury impacts whether you're able to work, your income, and your family. Because of this, you need a construction accident lawyer who can ensure you're getting the Workers' Comp benefits you need.
It's not easy to determine this without help from a lawyer. You just want to get back to work, or you want to focus on your recovery. Your construction accident lawyer in Virginia can focus on the details of your Workers' Comp claim so you can focus on your health and family.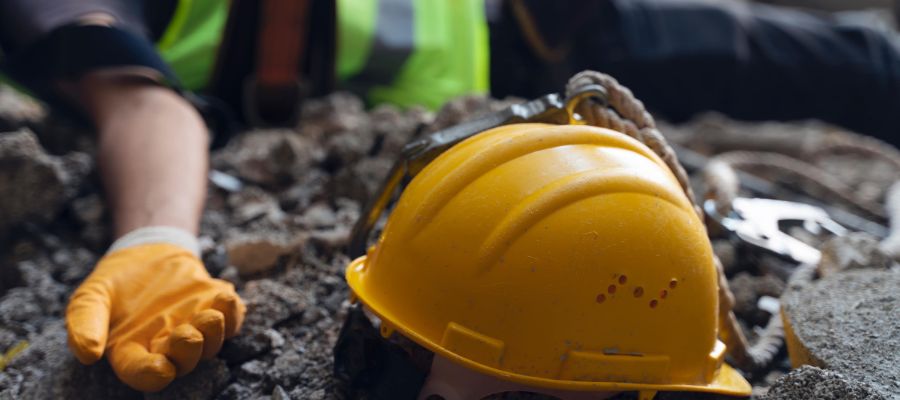 Medical Costs
After your Virginia construction accident, you may need immediate medical attention. Construction accidents can do a lot of damage, from head trauma to broken bones to severe burns. Getting treatment now helps you recover from those serious injuries, and it gives your claim a clearer timeline. Luckily, once your benefits are approved, your medical expenses are covered by your Workers' Comp.
You may be due funds for other losses, too. For example, you may need specialists, and those specialists may be a few cities over, meaning you have some traveling to do. Your lawyer can help you get compensated for all the costs that come with getting your health back.
Disability Benefits
You may not be able to work, but that doesn't mean your bills will stop coming. You need disability benefits that replace a portion of your wages so you can support yourself and your family while you're unable to work. In many cases, you'll be offered two-thirds of your income before your Virginia construction accident, but your construction accident lawyer can help you determine this.
Death Benefits
You may not have been the one injured in a Virginia construction accident, but instead you lost a loved one in a fatal construction accident. You're not just grieving—you're dealing with the aftermath of losing their financial support.
Your loved one's Workers' Compensation benefits can help you recover from your financial losses. Death benefits cover up to $10,000 for burial expenses. These benefits also cover wage replacement benefits for your loved one. These benefits will continue until you remarry, if you're their spouse, or until you reach eighteen, if you're a child or other dependent.
Learn how we can help

you

with your construction accident Workers' Comp case.
What to Do If Your Virginia Construction Accident Claim Is Denied
When you're hurt in a construction accident, it may seem pretty obvious to you that you're due compensation for your injuries. In these cases, then, it may be a big shock to get a Workers' Comp letter in the mail stating you were denied.
Don't give up on your claim just because you were denied once. You can act now with a Workers' Comp lawyer to fight to get that denial overturned. Your lawyer's got the tools to take your claim to court, starting with a hearing about your claim. Your lawyer can help you prepare for your hearing and maximize your chances of getting your benefits.
Virginia Construction Accident FAQ
After a serious construction accident, it's not always easy to get answers about your Workers' Comp benefits. As a Virginia construction worker, you may be eligible for help, but that may be easier said than done. Without legal experience, it's easy to get confused and lost in the legal jargon and court hearings.
We can help guide you through this process. If you're confused, below are some of our most commonly asked questions. We can answer these questions and more in a one-on-one consultation, too, so you know that we're on your side before you go to court. Check out the questions below to learn more about the services we can offer.